Seinfeld Characters
Have you ever wondered why Kramer is spastic? Why George Costanza is so charmingly insecure? And, why Elaine is such a loveable nut? Jerry Seinfeld couldn't have picked better, funnier friends than the Seinfeld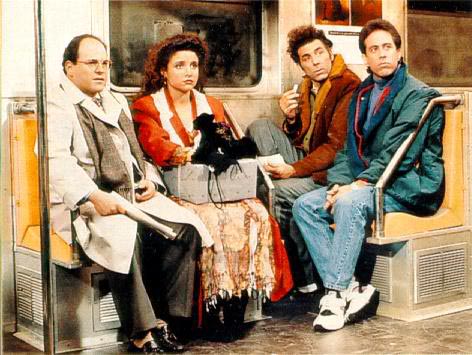 gang. As our voice of reason, Jerry offers us a glimpse into the misadventures of New York City, 30-something life. When you need to be the Seinfeld expert, come see us. Here you'll get all the answers you're looking for about Seinfeld characters, dynamics, idiosyncrasies and more. Everything you ever wanted to know about the characters of Seinfeld—Elaine, Costanza, Cosmo Kramer, and Jerry—are right here at your fingertips. Enjoy!
Looking for a great gift idea for the holidays?
Check out our complete Seinfeld Gift Guide right now! Including T-Shirts, DVDs, and more!