Buy your Seinfeld T-Shirt now!
Why not show your Seinfeld love to world? Wear Seinfeld t-shirts! Here you'll find our favorite Seinfeld shirts, from silly quotes to funny pictures; the quintessential Seinfeld T. Seinfeld shirts are fairly easy to find, however, they're often repeated from site to site.
80stees.com offers rare Seinfeld shirts that are hard to find. If you're looking for a unique Seinfeld T shirt, be sure to check them out. You'll find Seinfeld t shirts you have never seen before!
Some of our favorite tees from 80stees.com include: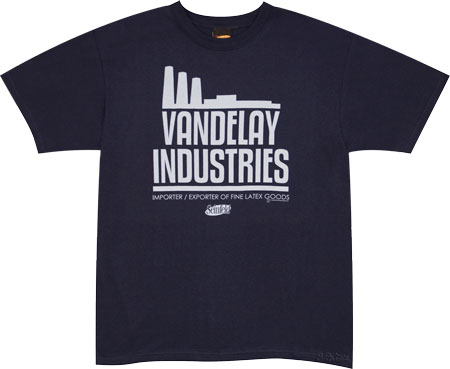 Vandalay Industries
--A great way to give a little shout-out to George and his compulsive lying habits.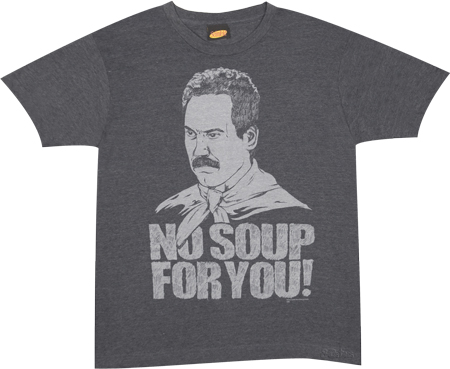 Soup Nazi
--No brainer! Elaine gave us the real deal and Soup Nazi is proof.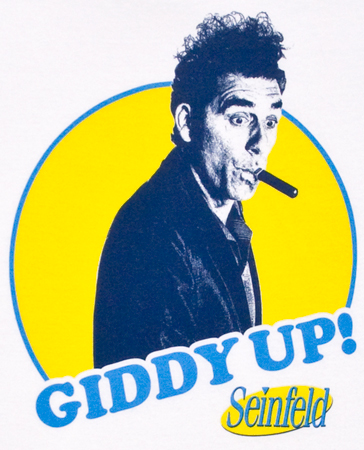 Giddy up!
--One of our favorite Kramer bits of wisdom: when you gotta go, why not giddy up?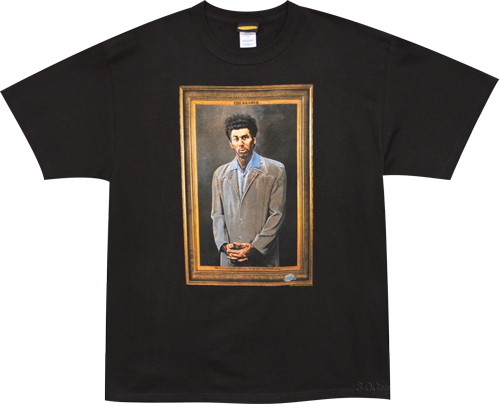 The Kramer
--It's Kramer, on your chest. 'Nuff said.
Buy t-shirts like these and many more on 80stees.com!
If you're considering a t-shirt as a great gift idea, have you checked out our complete Seinfeld gift guide?